Recently, Heidi and I have been on a major smoothie kick! It doesn't help that Tropical Smoothie Cafe is right around the corner 🙈 We have found ourselves here pretty much on the reg. It beats cleaning the blender…who's with me? I'd like to say we're creating healthy habits — after all it takes 21 days to create a new one, right? But, if I'm being honest, healthy habits have been a struggle in my house lately. We are definitely a snacky bunch, so finding healthier alternatives is kinda a must (and it's gotta taste good)! So naturally we flocked to smoothies!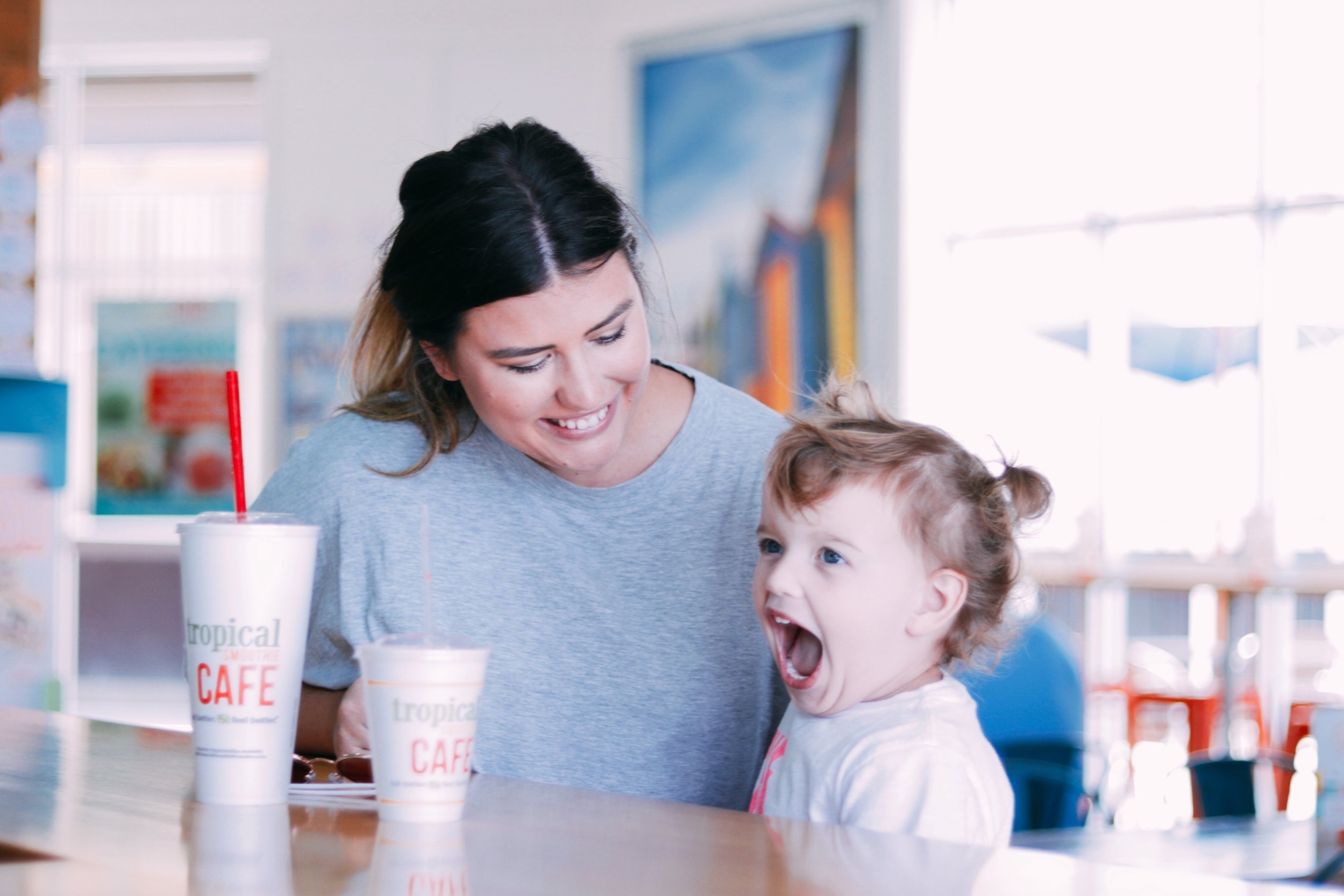 Honestly, it's the perfect summer treat. Cold, tasty, and oh so good! We like to grab ours on the go and take them to the beach or pool. Just look at the excitement in that face. She's living the ultimate summer experience. Besides the deliciousness, one of my favorite things about Tropical Smoothie, is the ability to give back. And not to mention teach Heidi bug the importance of helping others. Tropical Smoothie has partnered with Camp Sunshine — a retreat for children with life threatening diseases. Just another reason to love them! 
For real though, what a great cause! Back in 2007 Tropical Smoothie started National Flip Flop Day and each year they celebrate by giving back. That means pull out those flip flops and get to Tropical Smoothie on June 15! All you have to do is wear your flops and you'll get a FREE (yes FREE) 16oz "Sunshine Smoothie" — a mix of mangos, bananas, oranges and pineapple…my mouth is literally watering! On this day, customers are encouraged to donate the amount they would have spent on a smoothie towards Camp Sunshine. Did I mention that one hundred percent of the proceeds will be given directly to this cause?! The goal is to raise $1 million to help send 400 families to Camp Sunshine. Just think of the joy you can help create just from sipping on a smoothie!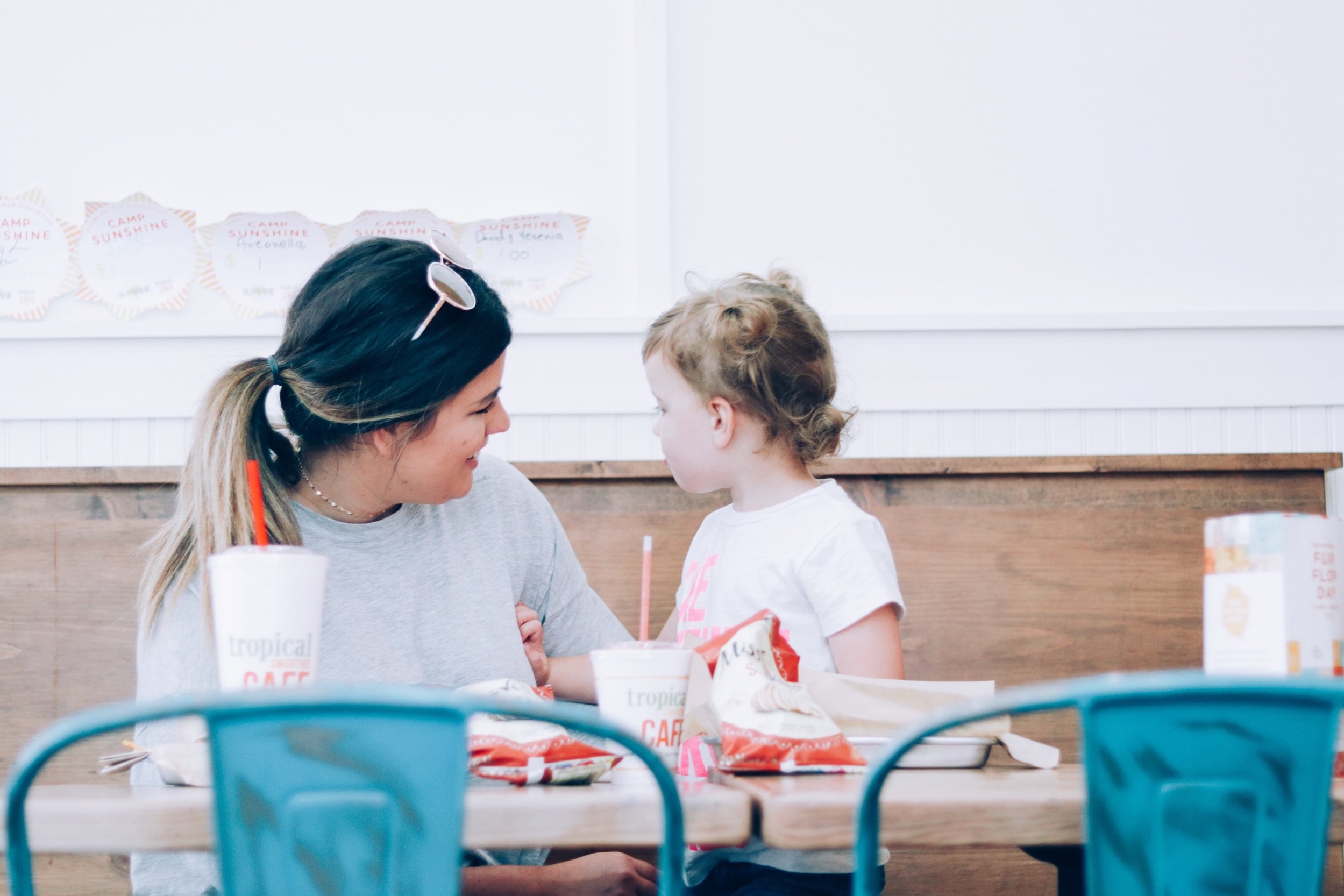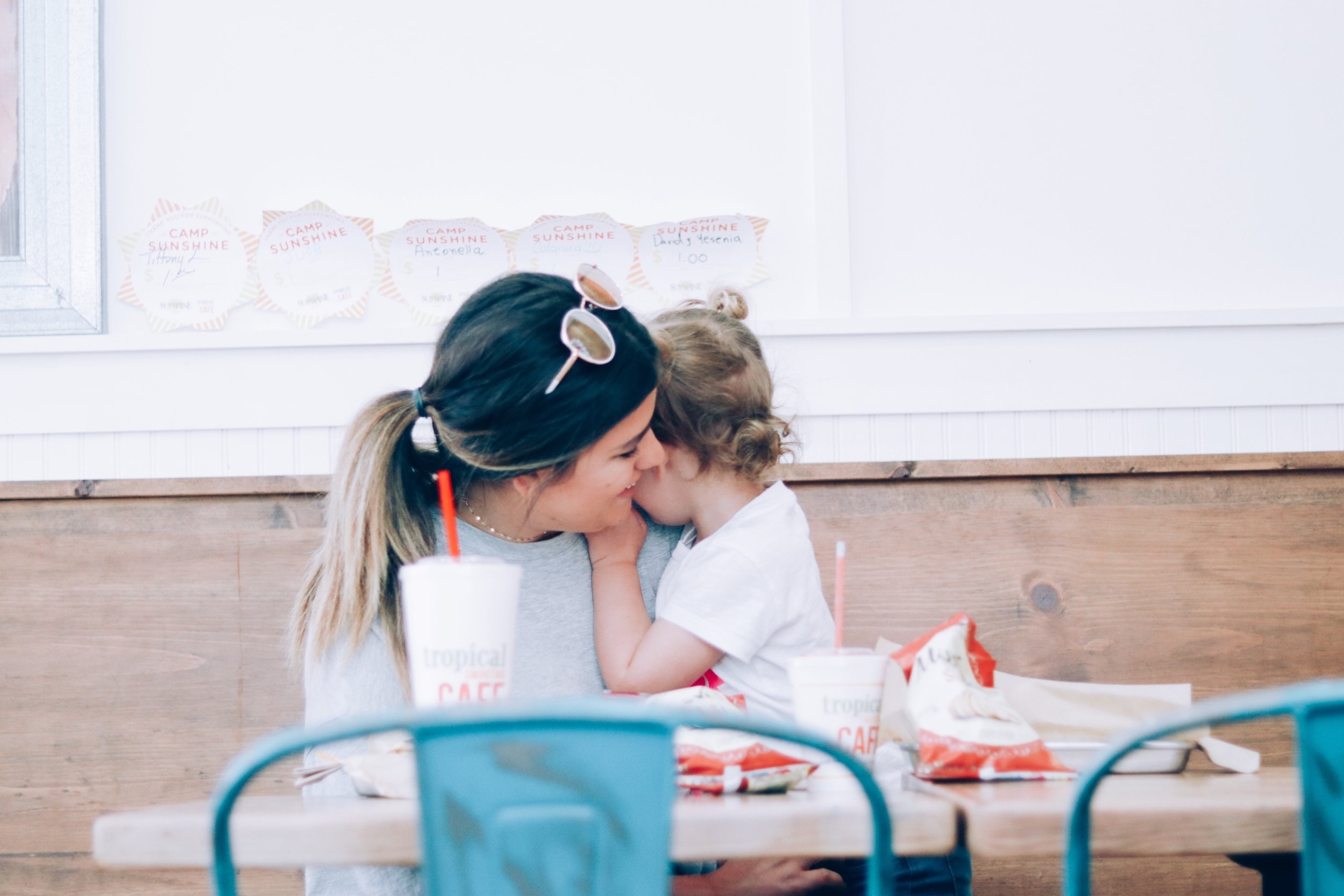 I love raising this girl and teaching her about healthy choices and how we can serve others. We have been blessed with so much. I'm honored to be Heidi bugs mama! So cheers to making healthier choices and giving back to those in need! I can't wait to see your posts from Tropical Smoothie Cafe's National Flip Flop Day! Just tag me @cadiefletcher @TropicalSmoothieCafe of course, and don't forget to use the hashtags #NationalFlipFlopDay #FlipsforSunshine and #homewithcadie. 
xo